Did you know that many of the obvious signs of aging can be traced back to a loss of volume? As facial tissue thins, lines around the eyes, nose and mouth become etched and cheeks appear slightly hollow; However, filler injections can replace lost volume to help smooth wrinkles, plump lips, and restore a more youthful appearance, and for that, find out all about Dermal Filler Injection Below with a freshness center for dermatology, laser and cosmetology in Hurghada.
4.8 out of 5 stars (based on 322 reviews)
---
What are filler injections?
First, dermal fillers should not be confused with Botox, which are injectable medications approved by the Food and Drug Administration to smooth lines and wrinkles. Botox immobilizes muscles to reduce wrinkles, while dermal fillers are approved injectable implants and, as the name suggests, are injected under your skin with a needle.
According to the Food and Drug Administration, there are four classes of fillers. Each of them is named based on the type of material from which they are made:
Hyaluronic Acid: Hyaluronic acid is naturally produced by the body and is actually found in the skin and cartilage. Generally, fillers made with hyaluronic acid last between 6-12 months.
Calcium Hydroxylapatite: A mineral found in our bones, fillers made with this material last up to 18 months.
Poly-L-lactic acid is a biodegradable synthetic material. They are also used to make medical products such as dissolvable sutures. These fillings may last up to two years.
PMMA: This is the only filler your body can't absorb, which means the results are permanent. They are also used only around the mouth.
Hyaluronic acid, which you may recognize as a common ingredient in some skincare products, is one of the most common types of fillers. Since it helps the skin retain moisture, hyaluronic acid can make your face look fresher and more hydrated.
It is also used in lotions as a moisturizer. But no cream can restore lost volume - only injectable hyaluronic acid can. Juvederm and Prostalin are two popular brand-name hyaluronic fillers that you may have heard of.
---
Facial filler injections
While filler injections are casually known as "wrinkle fillers," fillers can do much more than just smooth out folds, although fillers are excellent at this too! Here are some common problems that fillers can use to address:
Smoothing the folds around the eyes, nose and mouth (eg marionette lines, smile lines, and arches).
Enhance and restore volume to the cheeks or temples.
Reduce vertical lip folds.
Inflate and enhance the lips.
Smoothing chin wrinkles.
Improving the coordination of facial features.
---
Filler injection areas
Common filler injection sites include:
lip.
jaw area;
Under eye area.
Facial wrinkles and deep folds.
Scars from acne or chickenpox.
---
Who should avoid fillers?
According to the Food and Drug Administration, there is no research showing that dermal fillers are safe for pregnant or breastfeeding women. So you may want to postpone if you are expecting or have recently had a baby. Here's another thing to keep in mind, which is to avoid getting a filler before a dental cleaning or any other dental treatment. These procedures require squeezing and tightening of the face that can damage the placement of the filler.
Furthermore, you can ask your doctor for his opinion as to when it is safe to have any future dental work during the consultation.
---
What to expect during filler injections?
Filler injections are considered non-surgical, and are usually completed during a visit to the Freshness Center for Dermatology, Laser and Cosmetic in the Red Sea Governorate, where your initial treatment will begin with a consultation, during which you will meet with the doctor to discuss your concerns and goals.
Pre-treatment consultation
During your filler consultation, the specialist will assess your area of interest and review your medical history. While the risks associated with dermal fillers are minimal, you need to disclose your entire medical history before treatment; Because some allergies, dermatological or neurological conditions, or medications can jeopardize your safety or results.
For example, you need to tell your doctor if you are taking an NSAID (such as aspirin, ibuprofen, or naproxen) or blood thinners before the injection; Because these increase the possibility of side effects such as bruising.
Inject your filler
Just before using the filler, the area will be cleaned. You may be given a local anesthetic to numb the area before the injection. Many filler injections may also contain lidocaine, which is a mild anesthetic, and is intended to help reduce side effects during and after treatment. Your doctor will then inject a minute amount of the filler into the skin just below its surface.
Depending on the filler product and the areas treated, you should be able to notice results immediately after receiving the injection. Some patients may experience mild bruising and swelling, but these are temporary and should subside during the days following treatment. You will be able to return to your normal activities right after using the filler. But you may be asked to take a day off from exercise or other strenuous activity.
If you are using facial fat injections
Facial fat grafting is a surgical procedure and follows a different treatment protocol. Usually, the injection is done using general or local anesthesia, and a recovery period of up to two weeks may be required, depending on the extent of the liposuction performed. The health care provider at Nudra Skin, Laser and Aesthetic Center in Hurghada will learn about what to expect from the surgery and recovery during the consultation.
---
Possible side effects of using fillers
Even non-surgical procedures have their risks, and the most common side effects may include bruising redness, pain or swelling, all of which should go away within two weeks, according to the Food and Drug Administration. Often, people may develop raised bumps under the skin that need to be treated with injections, medications, or even surgically removed.
Although this is rare, a filler can be accidentally injected into a blood vessel resulting in blurred vision or permanent blindness. So you should call your doctor or the emergency room if your skin turns blue and you are in great pain, these are two possible signs of a filler in your bloodstream. Again, this is the reason why you would want to see an experienced doctor skilled in performing this technique, just trust Freshness Dermatology, Laser & Aesthetic Center in Hurghada.
You can also read: Filler injections in Hurghada"
---
How long do the results of facial fillers last?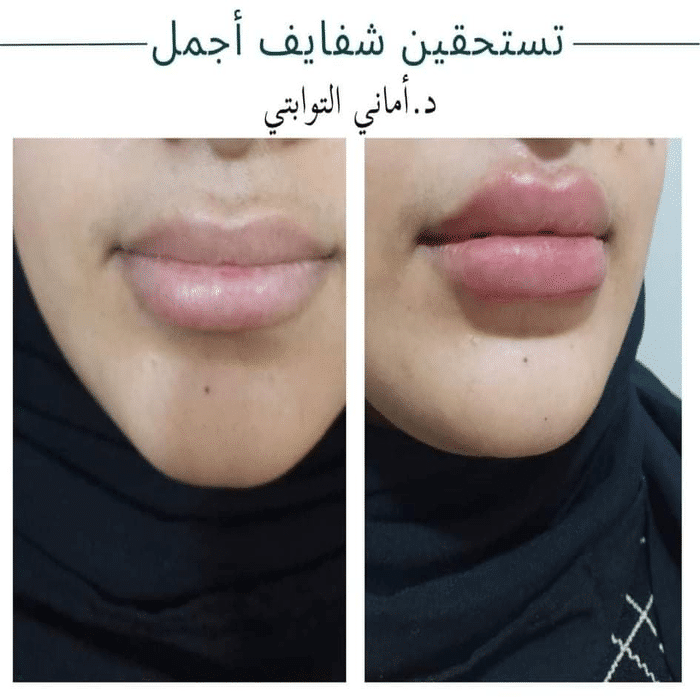 You can expect to see results from a filler immediately, and your new look to last anywhere from 6 to 24 months in the cheeks and six months in the lips after the injection. Also, depending on the number of places being treated, dermal fillers take 10-20 minutes to manage.
There is no downtime required after the injection and you can resume your routine immediately afterwards, but it is recommended that you avoid strenuous activity for 24 hours after receiving the injection. There may be some temporary slight discomfort or swelling that can last from two to four weeks. However, any pain or swelling can be treated by applying ice to the affected area.
You can also read: Under-eye injection to treat dark circles"
---
Are all fillers injections right for you?
Filler injections are a great way to improve the appearance of your skin and lips without surgery. The right filler injection for you depends on your specific needs and desired results when it comes to Prostalin vs Juvederm or other filler options, as all fillers excel in different areas. It is therefore essential to speak with a reputable specialist before making any decisions regarding the injection of a filler product.
Freshness Center for Dermatology, Laser and Aesthetics in Hurghada, Red Sea Governorate is here to help you determine the right filler injection treatment for you, and you can contact us today to schedule a consultation.
You can also read: acacia genital"
---
If you are concerned about scars, do not hesitate to come to our center, Freshness Center for Dermatology, Laser and Aesthetics in Hurghada, thanks to the experience of our doctors and the presence of the latest devices and technologies, especially the use of Dermal Filler InjectionYou can get good results and say goodbye to unwanted marks on your face.