Are you thinking of getting a cosmetic treatment at a skin, laser and cosmetic center in Hurghada, but you are not sure of the options available to you? And you may have heard a little bit about fillers and Botox, but you are also not sure what the difference is between them, and want a clearer understanding? Stay tuned, we will make a comparison to show the difference between them in all aspects.
---
What is the difference between Filler and Botox?
The basic difference is as follows:
Botox injections
Botox contains beneficial bacteria that relax muscles, and it helps reduce the appearance of lines and wrinkles caused by facial expressions. Botox has been on the market for more than two decades and has been used to treat neurological disorders that cause muscle weakness. It can also be used to treat migraine headaches and other medical conditions.
Botox works by blocking nerve signals in the muscles in which it is injected. When those nerve signals are interrupted, the injected muscle becomes temporarily paralyzed or frozen. Without movement of these muscles in the face, some wrinkles can be smoothed, reduced, or even removed.
read more : Botox injections in Hurghada
filler
Fillers contain dermal fillers, sometimes called soft tissue fillers, and are designed to be injected under the surface of the skin to add volume and fill voids.
Filler injections treat facial wrinkles, and are primarily used to treat smile lines, although they can also be used to fill in the lips, or cheeks. Sometimes they are used for hand treatments or to reduce the appearance of scars, but they are not approved for injections to other areas of the body, such as the chest.
Filler injections come in different types and may contain the following options:
calcium hydroxyapatite; A temporary gel solution that lasts for 18 months.
Collagen is a temporary substance that lasts up to four months.
hyaluronic acid; This is a temporary substance, which loses its effect after about 6 to 12 months.
poly-L-lactic acid (Scleptra); Man-made material that lasts about two years.
polymethyl methacrylate; The only permanent type of dermal filler available.
Both are minimally invasive, which means they are not surgical procedures, but require the use of a needle for injection; However, there are more factors that you should take into consideration when deciding which one you want.
| Compare | Botox | filler injections |
| --- | --- | --- |
| the purpose | relaxation of the facial muscles; To prevent wrinkles. | fill in the missing volume; For the treatment of deep wrinkles, or loss of volume. |
| duration of treatment | About 15 minutes. | 15 to 30 minutes. |
| The appearance of the effect | The effect starts from 3 days of injection, and the optimum result is after 2 weeks. | The effect begins immediately. |
| Longevity of results | The result lasts from 3 to 5 months. | The result lasts from 8 to 12 months. |
Comparison between botox and filler injections
---
What do botox and fillers correct?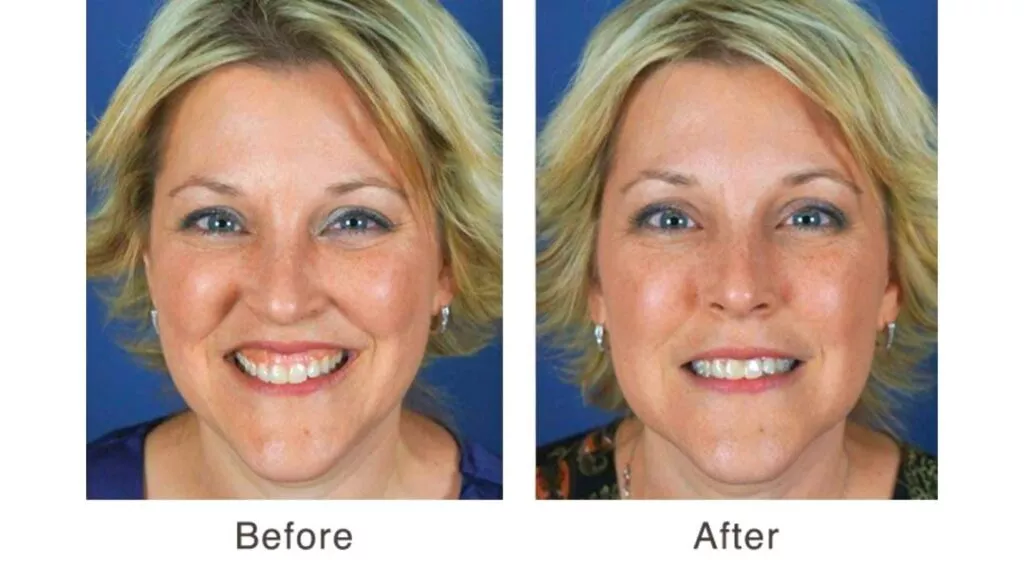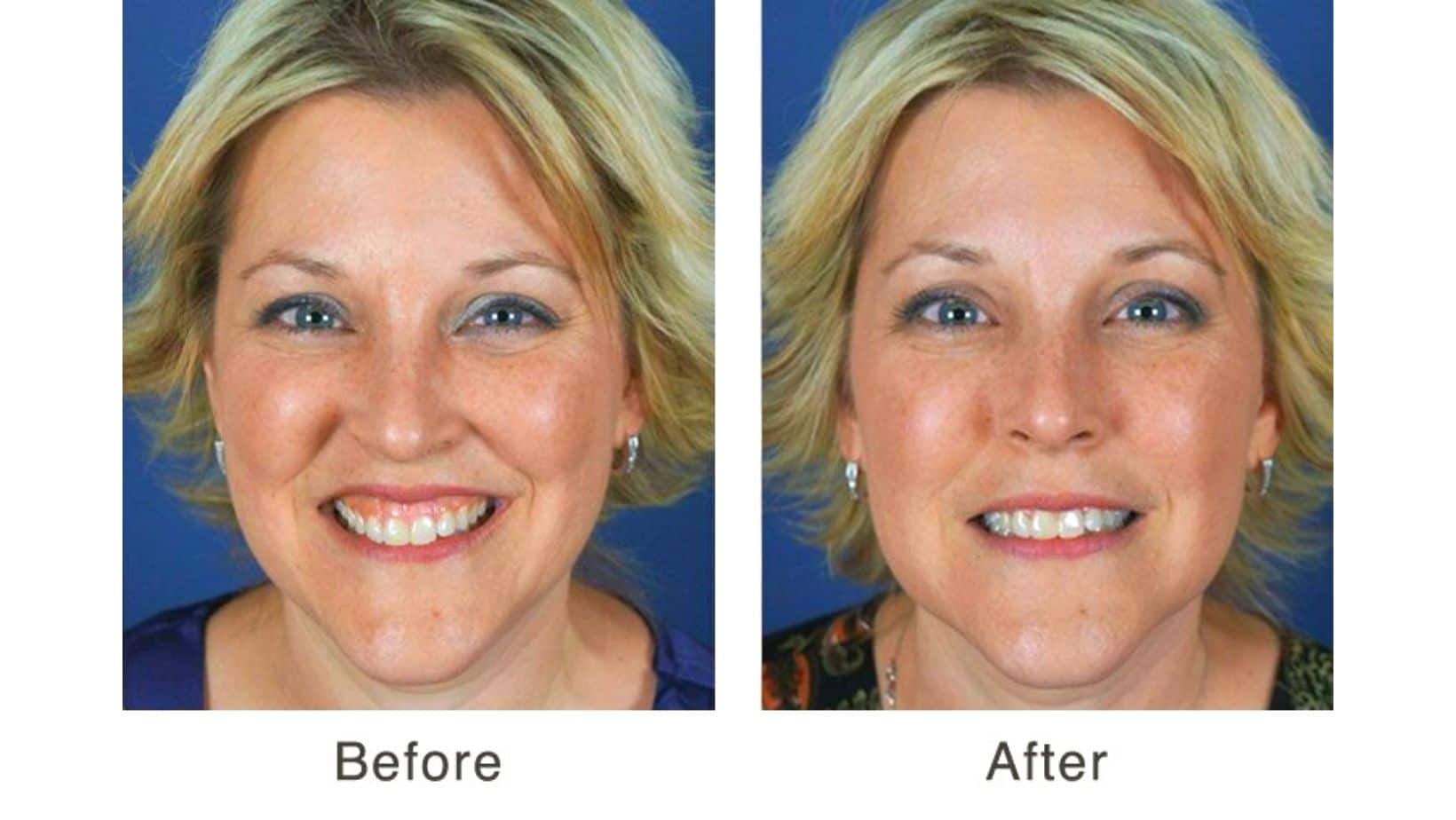 Botox only works on wrinkles caused by muscle movement, those are known as dynamic wrinkles, often called expression lines. Lines on the upper part of the face are the most common wrinkles that Botox can treat, such as the "11" between the eyebrows, horizontal lines on the forehead, and crow's feet around the eyes. These wrinkles are caused by smiling, squinting, frowning, and other facial expressions.
Botox will not work on wrinkles and fine lines resulting from facial sagging, or loss of fat in it. These are known as fixed wrinkles, and may be lines in the cheeks, neck, and jaw. Botox is not a permanent treatment. For this, frequent treatments are essential for continued wrinkle-reducing effects.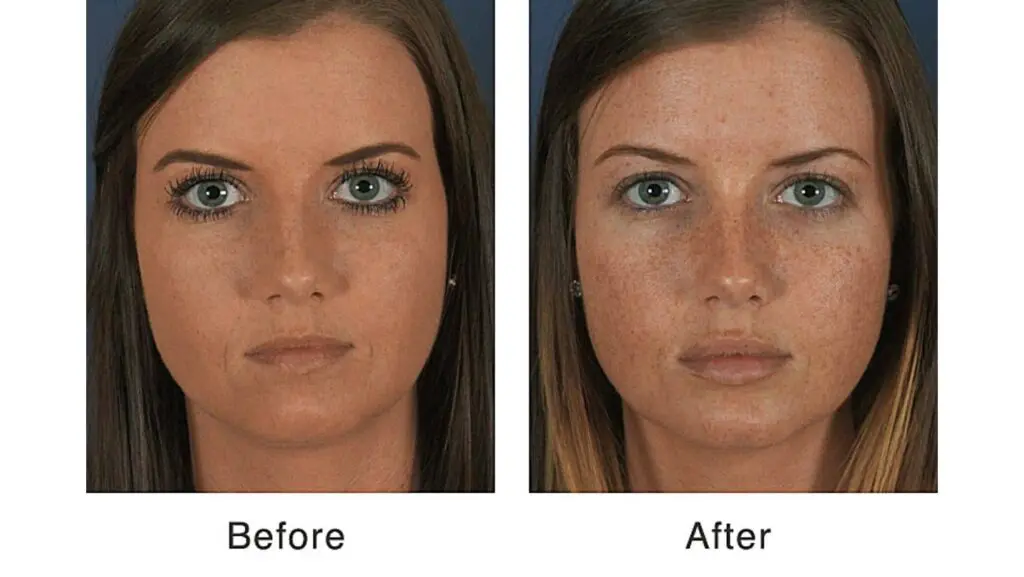 Various types of . were produced filler For the treatment of wrinkles and various signs of aging. Depending on the specific filler, we can do the following at Freshness Center for Dermatology, Laser and Cosmetology in Hurghada:
Fill in thin lips.
Enhance, or fill in, areas of the face.
Reducing wrinkles under the eyes caused by the lower eyelid.
Improve the appearance of scars.
Reducing persistent wrinkles, especially in the lower part of the face.
You can also read: Dermatologist in Hurghada"
---
Side Effects and Considerations for Fillers and Botox
Injecting Filler or Botox into the face may result in some side effects, which are listed below:
Botox side effects
As Botox wears off over time, most side effects are only temporary, and may include:
. Falling or drooping of the eyebrow or eyelid, if Botox injections near the eyes.
weakness, or muscle paralysis Neighboring.
Urticaria, rash, or itching.
Bleeding, bruising, redness, pain, swelling, or numbness.
Headache.
dry mouth
Flu-like symptoms.
nausea.
Difficulty swallowing, speaking or breathing.
Gallbladder problems.
Blurry vision or vision problems.
Antibodies that fight toxins may also lead to treatment failure, however, this occurs in less than 1 percent of people who have been treated repeatedly with Botox. It is also advised not to rub or massage the injection area after Botox treatment, as this can spread the poison to the surrounding skin, causing drooping muscles, and other problems.
Side effects after filler injection
Facial fillers are safe, but side effects can occur. Therefore, a licensed healthcare professional must perform all dermal fillers with FDA-approved fillers that are injected with a syringe. The most common problems may include:
Itching, a rash that may look like pimples.
Redness, bruising, bleeding, or swelling.
Unwanted appearance, such as asymmetry, clumps, or excessive wrinkle correction.
Skin damage that may cause infection, cuts, or scarring.
The ability to feel the filler under the skin.
Blindness or other vision problems.
Loss of blood flow to the injected area, which leads to the death of skin cells.
You can also read: Topical slimming injections and their results"
---
Because fillers and Botox are different materials designed for different uses, they can sometimes be combined into one treatment, for example, someone might use Botox to correct wrinkles between the eyes, and fillers to correct smile wrinkles around the mouth.