If you want to turn back time and smooth fine lines on the face, you can consider Botox injections For clearer, younger-looking skin, this cosmetic rather than medical treatment addresses people's concerns about their appearance and smooths out wrinkles and skin folds that can result as we age.
---
What is Botox?
Basic facial movements like smiling, frowning, squinting, and chewing can create wrinkles that can make you look tired or angry, even if you're not. But in order to smooth out wrinkles, you can look for a cosmetic treatment. When most people think of cosmetic wrinkle treatment, they think of Botox first, and for good reason.
Injections of Botox, the trade name for botulinum toxin type A, are the only treatment approved by the U.S. Food and Drug Administration to improve the appearance of both moderate to severe frown lines between the eyebrows and crow's feet. It works by using a pure substance produced by bacteria that is then injected into the skin. These toxins block nerve impulses, temporarily paralyzing the muscles that cause wrinkles and giving you a smoother, fresher appearance.
Botox, in combination with other cosmetic dermatological procedures such as chemical peels, dermal fillers or dermabrasion, can further improve your results. This combination of treatments may help prevent new lines and wrinkles from forming.
---
Who should not receive Botox injections?
While most people between the ages of 18 and 65 are excellent candidates for Botox and wrinkle relaxers, you should not use Botox injections if:
If you are pregnant or breastfeeding.
You have a skin infection or other condition in the area to be treated.
You are allergic to any ingredients in Botox, Dysport, or any other brand of botulinum toxin.
Have had facial surgery.
Having difficulty swallowing.
Weakness in the forehead muscles.
If you have any concerns about whether or not you are a good candidate, one of our consultants at Freshness Skin, Laser & Aesthetic Center in Hurghada will be happy to answer any questions you may have. With any medical procedures, it is best to discuss the procedure with your doctor before starting treatment.
---
How do Botox injections work?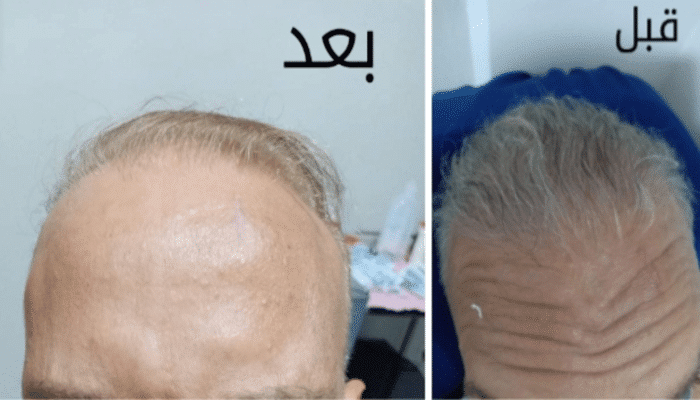 To prepare a Botox injection, the powder is mixed with a salt solution and then injected into specific areas to weaken the muscles. This is how you work to reduce wrinkles. By weakening the muscles, Botox prevents them from moving around and causing wrinkles.
Most people wait until they start seeing wrinkles before they seek Botox treatment, but Botox injections are used to treat wrinkles before they appear. By injecting Botox into the muscles that normally cause wrinkles around the mouth, eyes and eyebrows before they start to appear, you are essentially preventing them before they even occur.
Botox reduces the use of those muscles, and prevents lines from developing (or at least delays the development of lines). One of the most common places for Botox injections is the forehead. Botox can prevent deep lines, which can make you look older.
---
Areas of the body that can be treated with Botox injections
Cosmetically, injections can be used in the following areas:
the area between the eyebrows; For the treatment of moderate to severe frown lines.
Around the eyes, otherwise known as crow's feet lines.
Botox has also been approved by the Food and Drug Administration to treat many medical problems, including:
A very active bladder.
Excessive sweating under the armpits.
Lower extremity spasm.
Chronic migraine.
---
How are Botox injections performed?
Getting Botox takes only a few minutes and does not require anesthesia. Botox is injected with a fine needle into specific muscles with only slight discomfort. It generally takes three to seven days for its full effect.
It is best to avoid alcohol at least 1 week prior to treatment. Aspirin and anti-inflammatory drugs should be stopped two weeks before treatment as well to reduce bruising.
---
Botox side effects
Temporary bruising is the most common side effect of Botox, and headaches can occur, which subside within 24-48 hours, but this is rare. A small percentage of patients may develop ptosis, and this usually resolves within three weeks, and this occurs when the Botox sets in. Therefore, you should not rub the treated area for 12 hours after the injection or lie down for three to four hours.
You can also read: Botox injections in Hurghada"
---
How long does Botox usually last?
The effects of treatment can last anywhere from 3-6 months. Many factors can also affect how long the effects last, and as the product wears off, muscle movement gradually returns. Lines and wrinkles that were previously treated may start to reappear, and you may need another treatment.
Some of the factors that may shorten or prolong the effects are; Your age, sun damage, skin condition, facial structure and expression, diet, and previous experiences with Botox and other wrinkle relaxers.
You can also read: Botox for excessive sweating in Hurghada "
---
What is the difference between Botox, Dysport, Xiumin and Jufu?
You now know that both of these products contain the same active ingredient; botulinum toxin Type A, designed to treat the same types of wrinkles and other cosmetic concerns. How are they different?
The main difference lies in their formulation, which affects the dosage used, how widely the product is distributed, and how quickly a patient can see results. For example, Botox cosmetics are formulated with a companion protein wherein Dysport and Gofu contain similar proteins, while Xeomin contains no companion protein at all.
All four products are FDA approved and have been used safely and effectively for some time. Which of these products is best for you will depend on your unique anatomy, goals, and recommendations from the Dr.
You can also read: Gummy smile botox"
---
Availability Botox injections, by qualified and experienced doctors at Freshness Center for Dermatology, Laser and Aesthetics in Hurghada, natural rejuvenation through a safe and comfortable procedure with virtually no downtime, the best way to know if you are a good candidate for Botulinum Toxin Injection is to meet with us for a consultation.