Nadara clinic for Dermatology and Aesthetics in Hurghada offers laser hair removal treatment using The latest technological devices.
The treatment is fast, effective and removes your hair permanently.
Thus, don't worry any more waxing pain and frustration of shaving.
Benefits of laser hair removal
Our experts at the clinic are striving to provide you with the maximum comfort and satisfaction, as the advantages of the laser are the following:
It leaves the skin smooth and fresh. Laser can also be performed on every part of the body without pain (legs, underarm, upper lip, chin, and bikini line).
It delays the growth of excess hair on the body and prevents further growth.
Moreover, does not take much time, only one session takes 30-40 minutes.
It also gives you ideal skin without lines or wounds.
Besides, the laser is effective and safe for both men and women.
You can enjoy your usual activities immediately after hair removal.
It does not cause any side effects as well.
Does Laser hair removal lighten sensitive areas?
The laser directs a light that is absorbed by the melanin in the hair, and then converts the light energy into heat, causing the hair follicles to weaken.
 Thus, this process lightens sensitive areas, and our specialized doctors recommend the use of types of creams for better results.
You can also read : Fractional laser co2".
How do you prepare for removing hair by laser?
If you are interested in hair removal, you should follow some Instructions Before conducting the sessions include the following:
Avoid exposure to the sun before the sessions.
Avoid putting any creams that may affect the results, so only use those prescribed by your doctor.
Hair should not be removed by plucking, waxing, or electrolysis, as it strengthens the hair follicles, at least four weeks before starting the sessions.
 It is recommended to cut or shave about 2-3 hours before the session to ensure a better result.
Leave a small area of skin without having it, so the doctor determines the type and position of hair and skin.
Review of medical history, for instance, medication use, history of skin disorders or scarring, and previous hair removal procedures.
During each session, you will wear special goggles to protect your eyes from the laser.
The doctor may apply a local anesthetic to the skin before the start of the session to reduce any pain during the laser treatment.
Tips after laser hair removal for the best results
 You may notice redness or swelling in the first hours after the session. To reduce any discomfort, our doctors at Nadara clinic for Dermatology, Laser & Cosmetology recommend the following tips:
Put a steroid cream on the affected area.
Do not expose yourself to the sun.
Use sunscreen daily.
Avoid using deodorants or perfumes after treatment for 4-5 days.
Expected results
The hair does not fall immediately, however, it will fall within a few weeks, and this may seem like continuous hair growth.
Moreover, frequent sessions are often important because hair growth and loss occur naturally in each hair growth cycle.
Thus, Laser treatment works best with of the hair follicles in the new growth phase.
Results vary greatly, it may last for several months, and hair usually grows back thinner and lighter in color. 
However, no need to worry, as we have in our clinic the latest medical devices for laser hair removal, such as:
       It is the latest hair removal technology in the world. In addition, it has a water cooling system to prevent any pain.
        It gives two pulses at the same time so that the results are much better and multiply.
It can be used on all skin types and all types of lacy and thick hair, as well as reduce the number of sessions required for hair removal.
 It also helps lighten the skin and makes it soft and smooth.
Sensure Elite Plus device
It is considered the latest laser device used in hair removal and is characterized by the presence of two types of laser, which are Alex and Yag, and they can be used for all types of skin and hair.
It also features a separate cooling unit that prevents pain completely during the session.
You can also read : Excimer laser.
Is laser hair removal permanent?
The laser works on Permanent hair removal from the body It also helps not to grow again, and the duration of the required sessions varies according to the color, type and density of the hair.
The body needs a different number of pulses according to the place required; moreover, it is 6 to 8 sessions, at a rate of one session per month.
Therefore, after the required number of sessions, you will feel a noticed change, as Hair disappears to a very large extent.
| | | |
| --- | --- | --- |
| Part of the body | No. of pulses | Session duration |
| Face | 200-300 pulse | 5- 10 min |
| Under arm | 150-350 pulse | Less than 15 min |
| Bikini | 300-450 pulse | 15 min  |
| Legs | 1200-2000 pulse | 60 min |
| Half legs | 600-1000 pulse | 30 min |
| Arms | 600-900 pulse | 30-45 min |
| Half arms | 300-450 pulse | 15-20 min |
| Back | 1000 pulse | 45-60 min |
| Belly | 700-1000 pulse | 45-60 min |
| Full body | 3000-5000 pulse | 60-120 min |
A table showing the number of pulses used and the time required for laser hair removal for different areas of the body in one session
Are there bad effects of laser hair removal?
Hair removal does not cause any damages using our devices, and through the great experience of the doctors of Nadara Center for Dermatology, Cosmetics and Laser in Hurghada, the skin will not be exposed to any damage at all.
Laser hair removal for pregnant women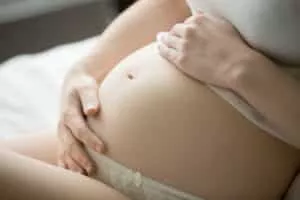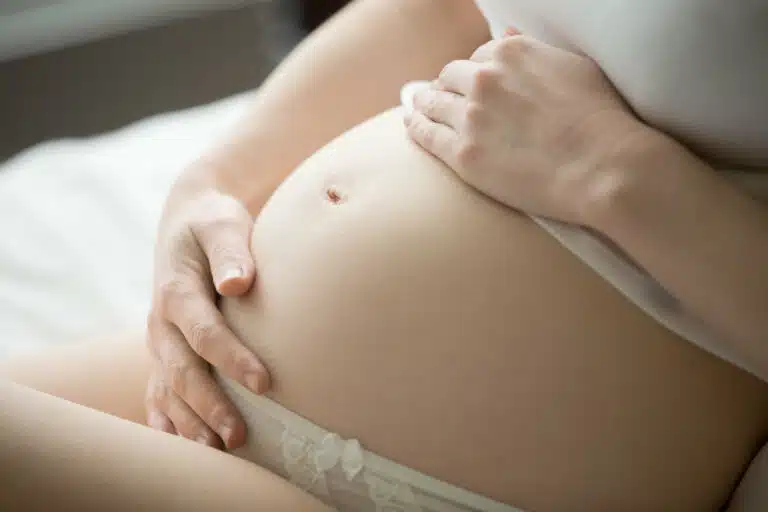 During pregnancy, estrogen and progesterone hormone levels change. Excessive hair growth is normal, especially during the last trimester of pregnancy.
 You may suddenly notice hair on your belly or face and breasts, but never mind, as it will go away on its own after giving birth.
You may suddenly notice hair on your belly or face and breasts, but never mind, as it will go away on its own after giving birth.
Consult our specialized doctors for hair removal, in order to avoid any risks that may harm your skin or your baby.
We usually avoid laser hair removal in the bikini area during the first four months of pregnancy, but the sessions can safely be completed from the fifth month.
Also, sessions can be continued in all areas of the body (except for the bikini) throughout the pregnancy.
Finally, do not hesitate to book an appointment at Nadara clinic for Dermatology, Laser & Cosmetology in Hurghada to know the costs of hair removal and get benefits from our amazing offers.
FAQs
What are the prices of laser hair removal in Hurghada?

The freshness of Clinic Hurghada is characterized by the presence of various packages for more than one laser hair removal device, and you can find out the offers from here.

How is the cost of sessions calculated?

Sessions are charged by pulse or by area.

What is the name of the laser device used in the center?

Sensure Elite Plus In addition to the Alexandrite device, we also have an American diode.