facial mesotherapy with Dermapen; Like coffee and jazz, or sand and sea, dermapen and mesotherapy bring bliss. Together, they create a ftreatment to solve all kinds of skin problems; From wrinkles to acne scars, Dermapen Mesotherapy at nadara clinic for Dermatology, Laser and Aesthetic in Hurghada is the ideal solution.
---
About facial mesotherapy with Dermapen
Mesotherapy for the face with Dermapen is a revolutionary skin care treatment that stimulates the natural production of new cells and collagen, and provides excellent results without the need to undergo surgery, as the skin becomes smoother, more toned and moisturized.
People travel from all over the world to experience high quality, safe and highly effective beauty treatments, and Freshness Skin, Laser and Aesthetic Center Hurghada prides itself on being among the best. We have pioneered a number of new skin care treatments, including the Dermapen Facial Mesotherapy which is now one of the most sought after.
Mesotherapy for the face with Dermapen uses micro-needling technology to stimulate the natural collagen production process of the skin. This amazing new technology penetrates the skin a hundred times per second, to reach the dermis, and micro-injuries occur, and the skin responds to it with immediate healing and collagen production.
This provides an instant lifting and plumping effect, as it smoothes the skin, reducing the appearance of wrinkles and uneven areas. Although indicated for facial treatment, this technique can also be used elsewhere on the body, especially areas, such as the arms, buttocks and thighs, where cellulite is most commonly found.
---
Am I a candidate for mesotherapy with the dermapen?
Mesotherapy can be safely performed on all skin types and colours. Due to the fact that this procedure leaves the epidermis and basal cells intact, there is little risk of pigment change or post-inflammatory hyperpigmentation.
Skin mesotherapy can treat sensitive and fragile areas that are difficult to treat with other procedures, and these areas include the eyes, neck and back of the hands. However, mesotherapy is not suitable for the patients listed below:
Have taken Accutane (Isotretinoin) within the past 3 months.
You have open wounds on the skin.
She underwent radiotherapy to the skin within the past year.
You have any existing skin infection or herpes simplex in the area to be treated.
You have any history of keloid scars, or poor wound healing.
---
What happens during the consultation in the nadara center in Hurghada?
Before we begin any kind of skin care treatment here at Hurghada Center, it is important to understand your individual skin concerns. Therefore, we begin our Dermapen Facial Mesotherapy with a thorough analysis of your skin, identifying the main areas of concern, and any sensitivities.
We will also ask if you have any medical conditions that we should be aware of; To ensure your safety and comfort throughout the entire session. Also during the consultation, the Dermapen facial mesotherapy treatment will be explained in detail, and you will be able to ask any questions you may have before we start.
---
What do you expect during a session of mesotherapy for the face with Dermapen?
Treatment is always preceded by the application of an anesthetic ointment, which remains on the skin for about 30 minutes. Next, we proceed to segmentation of the treatment area using pulsating needles. In a very precise and controlled manner, we penetrate the treated skin.
The damage caused by this method stimulates intensive cell proliferation and, as a result, stimulates new and healthy skin. The resulting micro-channels are also an excellent way to introduce active ingredients into the skin, where absorption is increased nearly a thousand times. This procedure also allows to deeply revitalize the skin and significantly slows down the aging process.
nadara clinic in Red Sea Governorate recommends a course of 3-6 treatments every 14-21 days. In the case of maintenance, the mesotherapy treatment with Dermapen is repeated once every few months; The effects of the treatment last longer.
You can also read: Micro fat injection"
---
What happens after the mesotherapy session with Dermapen?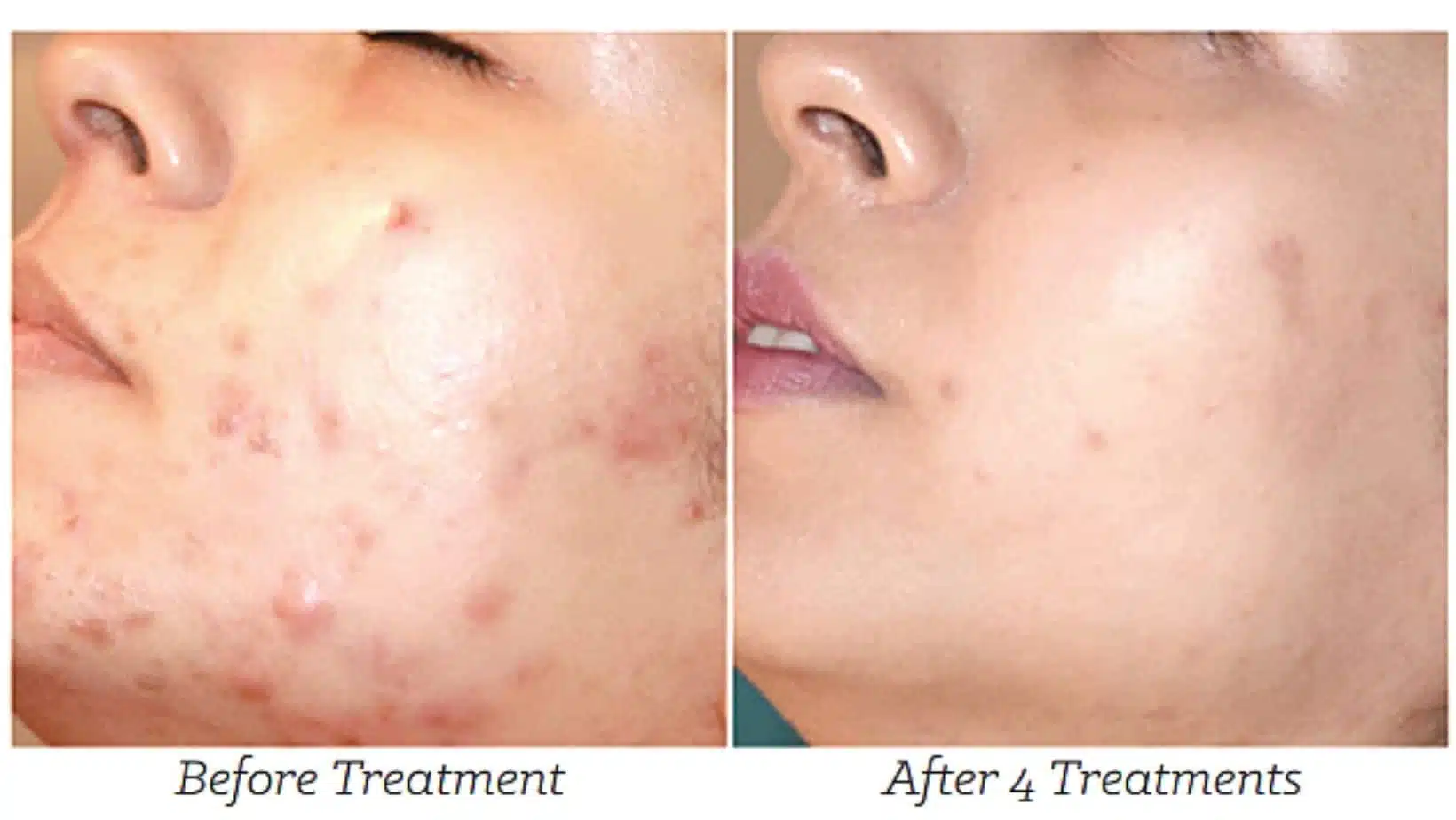 Immediately after treatment, the skin becomes slightly swollen, red, and painful. There are also small localized marks due to the fine needles. But the skin usually regenerates within the next few days after the session.
Over the following days and weeks, the treated area is visibly reconstructed. Wrinkles become more superficial and scars and stretch marks less noticeable. The skin will also improve its texture, smooth itself, and brighten.
You can also read: Nose reconstruction"
---
Necessary recommendations related to mesotherapy with dermapen
Here are some instructions to follow before and after the session; In order not to expose yourself to any unwanted side effects:
Before proceeding with the procedure, stop using agents that reduce blood clotting, such as aspirinAnd do not drink alcohol, about a week before the session.
Immediately after the operation, avoid using rough towels, irritating cosmetics, such as alcohol and massage.
It is necessary to wash the skin with mineral water.
Do not use makeup for at least 12 hours after the session.
Use the post-treatment cream chosen by the specialist.
Avoid being in dust and chemical fumes.
Avoid direct contact with animals.
Exclude going into the pool or sauna for 10 days after a session Mesotherapy For the face with dermapen.
You can also read: 3D body sculpting"
---
If you are considering a cure facial mesotherapy with Dermapen In Hurghada, we can promise you exceptional care and attention from the moment you contact our friendly team. Our focus is always on providing the best possible treatment based on each patient's needs. You can trust us to take care of you at every step. Our center is clean and well equipped, and our expertise is second to none.